Whether you are a job seeker or employer, we have the perfect solution to fulfill all your needs.

Get In Touch
Temp Agency, Santa Clara, CA
A & A Inc., All Temporary, is a full-service temporary employment agency located in Santa Clara, CA. As a family-owned and operated business that has been in operation for over 40 years, we are committed to understanding the skills and interests of our hires and placing them into jobs that would be suited for their strengths.
A & A Inc. works with businesses to find the right candidate for temporary staffing, temp to perm, HR services, and direct hires. We also provide staffing and safety assessments, consultations, and insurance validations for your convenience. With generations of combined experience, you can be sure that we will find the "right" employees quickly and efficiently. Give us a call today!

Client Services
Get expert's assistance for staffing assessments, recruiting & screening, and more to find the perfect fit.

Employee Services
We review your resume and refine your interview skills to help you achieve your career goals.
Apply Now
Start on the journey to find your ideal career path.

Contact Us
Get in touch for us for all your employment and staffing needs.
Who We Are in Santa Clara
A & A Inc. All Temporary provides temporary employment to residents of Santa Clara and nearby cities, including San Jose, Fremont, Milpitas, Campbell, Mountain View, Palo Alto, and several big cities and small towns. Our experienced team of experts can help individuals find work in all Major Industries, Including Manufacturing, Production, Semiconductor, Engineering, IT, Light Industrial, Administrative, Accounting, Mortgage Banking, and many others.
Our temporary jobs can be a few weeks, months, or on a contract basis, with the goal being to help you eventually find full-time, long term employment through one of the connections we build for you. Check back soon for more info about what we do for our successful, satisfied clients.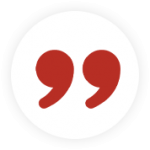 - Cristina P., Accounts Manager, Data Media Source, Inc., San Jose CA
"We have been working with All Temporary for more than 10 years now, and their service has always been excellent! Their understanding of the business needs and culture of our organization enables them to provide us with a good "fit" of applicants to our business. They are professional and reliable, and I would not hesitate to recommend A & A, All Temps to anyone looking to help staff their employment openings."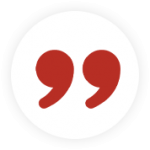 - Damien A., Santa Clara, CA
"Tuve una excelente experiencia con A&A All Temps. Ellos me permitieron trabajar con diferentes personas en puestos de trabajo varía. Me ayudaron a conseguir un trabajo a tiempo completo con beneficios pagados. Me sentí como parte de su familia tan pronto de empecé a trabajar con All Temps. Volvería a recomendable que cualquier persona a All Temps que esté buscando un trabajo o está buscando un mejor trabajo. Antes de trabajar con All Temps trabajé manipulación de los alimentos pero con la ayuda de All Temps me contrataron para Con una posición de almacén y creyeron en mí y me consiguió trabajo permanente. Gracias All TEMPS."!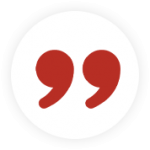 - David E., San Jose, CA
"Hello, my fellow Yelpers!!! I've been with this company for 6 months. This Temp agency tops all others!!! The staff is very professional. They will meet your standards and beyond! They're also very family-oriented. They helped to employ me when I needed it the most! I'm still in the same company, and I LOVE IT! A&A ALL TEMPS IS YOUR ONE STOP SPOT FOR PROFESSIONALS! THANKS, A MILLION TIMES AGAIN!!!"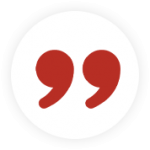 - Johnny A., San Jose CA
" This is one of the best Temp Agencies in the South Bay Area!!!! I have had the best experience with A&A's staff. They went above and beyond to make sure I had the job I wanted. I've been working for the same company now for several months and happy to be there. Thank you, A&A, for being part of my journey, I Definitely recommend A&A for anyone looking for employment."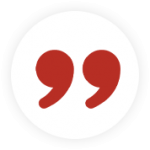 - Judie K., General Manager, Shoreline Electronics in Fremont, CA
"A & A, All Temporary, employment agency, is always my first choice for short- and long-term staffing. They strive to place appropriate people within our organization. April and her staff make it a point to understand our business needs and always provide responsive and dependable service."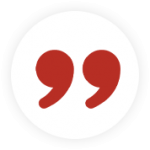 - Pat B., Owner, Banks Electric, Menlo Park CA
"I run a small Electrical Company, am self-employed, and had the opportunity to expand my business. I was referred to April and her team at "All Temps," and they helped provide me with a couple of qualified employees that enabled me to grow. I don't have to worry about payroll, any of the hiring process, or other administrative tasks involved with having employees...All Temporary does everything for me, and I am most grateful. Now, I'm referring other self-employed or small business owners their way...and will always use them to staff my employment needs!"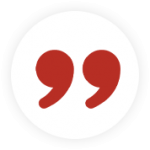 - Ricardo R., San Jose,CA
"Working for A&A All Temporary has truly been a life-changing experience for me; they're a professional staff. It has a mom-and-pop business feel that gives you that personal attention that you just don't find with the corporate agencies. I am truly grateful for the staff @ A&A All Temporary, and I promise you will too."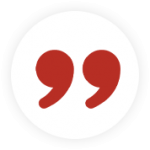 - Susan W., HR Generalist, Telewave, Inc., San Jose CA
"All Temporary Services took the time to really understand our business and what we need in terms of staffing it. April and her staff are always a pleasure to deal with, and they have a good understanding of the type of candidate(s) we're looking for, both in terms of skill sets and personality. Many of these people have since been hired as full-time employees and remain employees with us today! We have used All Temps for over 30 years now and will continue to do so for all future staffing needs."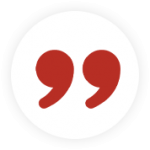 - Tara S., Palo Alto, CA
"As an Administrative Support Contractor with All Temps, I have been well taken care of with many professional opportunities and experiences. In the caring hands of All Temps Staff and Management, I have been encouraged and appreciated for my work and effort."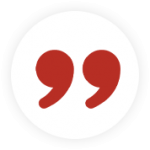 - Thom W., HR/Section Manager, Micro-Mechanics in Morgan Hill, CA
"If you are looking for a Temporary Employment resource that really "walks-the-talk," All Temps is your place to go! During the last seven years, I have used A & A, All Temporary, and always found them to be consistently professional, knowledgeable, trustworthy, and timely in providing qualified employees to fit our job needs. Over the years, I found that everyone at All Temps provides me with the "customer experience" because they understand my employment needs. That is really hard to come by these days! All Temporary has saved me time and money countless times because they do all the up-front work (i.e., searching and qualifying) to provide me with the right temporary employee (many whom we have ended up hiring permanently). I'm too busy to always search for the right qualified employee…and that is why I trust A & A, All Temporary to do just that!"